Celebrating PRIDE: Everyone is Welcome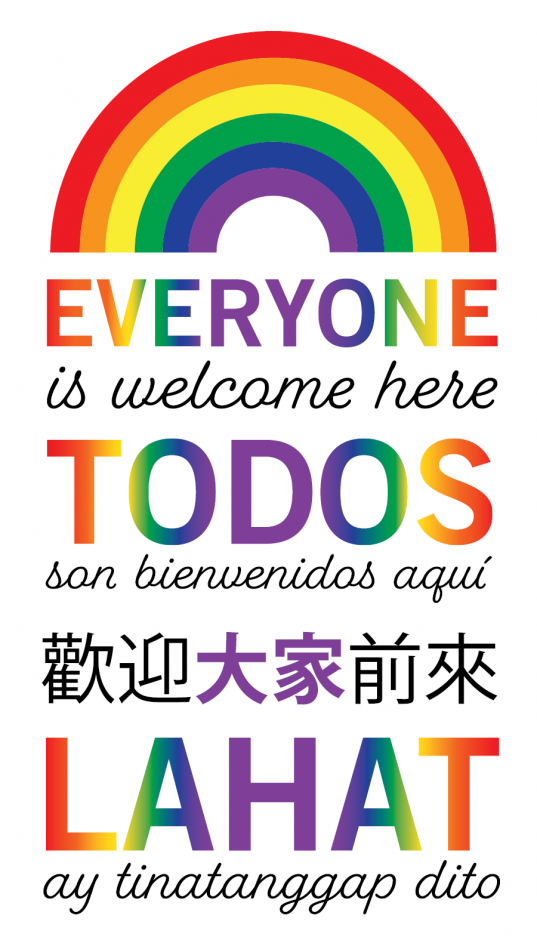 Everyone is welcome at San Mateo Medical Center
Our mission is to partner with you to provide excellent care with compassion and respect.
Can anyone get care at your clinic?
We provide care to anyone living in San Mateo County. If you are a new patient, please call (650) 372-3200.
Do you accept all health insurance plans?
Please call (650) 372-3200 to see if your health coverage is accepted at San Mateo Medical Center. If you do not have health coverage, they will help you find out if you qualify for available programs.
Is it safe to go to your clinic?
Your health and safety is always our priority. We want patients to keep their appointments and get medicine from their doctor. Your information is always confidential, is protected by law, and is only used to provide better care. We do not report your individual information to anyone.
What kinds of questions do you ask?​
We ask you about who you are, your gender identity, and your sexual orientation because they all impact your health. Asking these questions will make us better health care partners and providers.
What do you do with my information?
We will enter your confidential answers into our computer and give a printed copy to your care team, who will use that information to provide the best care possible.
Do I have to show identification at your clinic?
For your safety, we are required to see your identification to make sure we provide the right care.
Do I have to sign a consent form?
We need your consent for the services we provide and we are required to get written consent for some procedures. We also need you to sign some forms so we know you are aware of your rights as a patient.
Can I get an interpreter when I come to your clinic for care?
Some of our doctors are bilingual. We also use interpreters who are specially trained to explain medical terms. They must keep your personal information private. We use interpreters in person, on video, or on the phone and it is free of charge.
Do you need to know my immigration status?
To receive care at a clinic, we only ask what health coverage program you have. To sign up for a health coverage program, you may need to share your immigration status. We do not report that information.
Where can I find more resources and information for the LGBTQ+ community in San Mateo County?​
San Mateo County LGBTQ Resources
San Mateo County PRIDE Center