Flu Vaccines
Stay Healthy - Get a Flu Shot!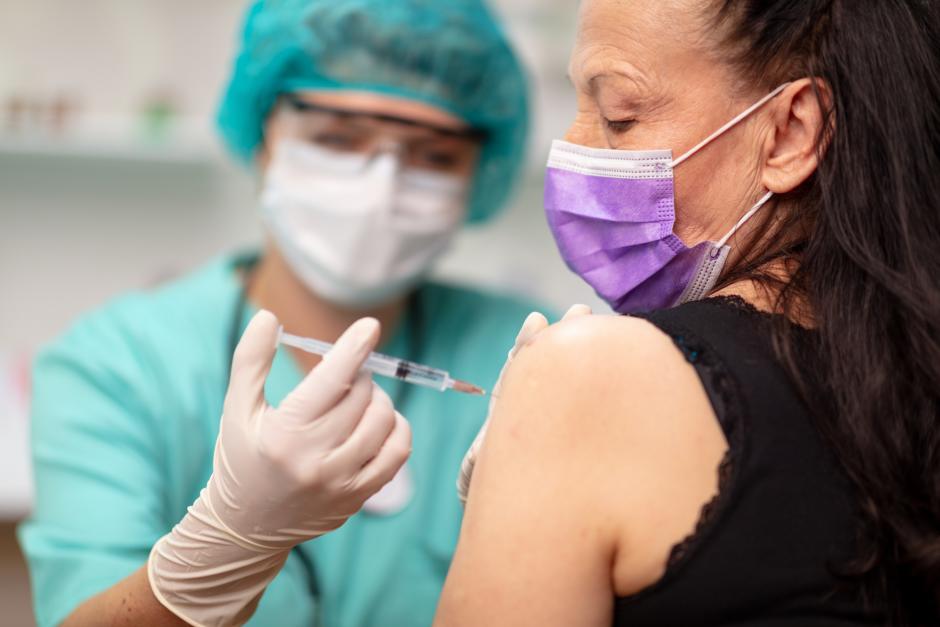 The best way to protect yourself and your family is to get a flu shot every year. It's more important than ever to get a flu shot. This will help prevent getting both the flu and COVID-19 at the same time and could help keep you out of the hospital. (Information about the COVID-19 vaccine. Información sobre la Vacuna del COVID-19)
Who Should Get a Flu Shot
Everyone over the age of 6 months should get a flu shot every year, especially those younger than 5 years, older than 65 years, pregnant women, and anyone who has asthma, chronic lung disease, heart disease, diabetes, kidney and liver disorders.
We encourage you to get your annual flu shot before December 1, but we can vaccinate you at any time. If you are ill, you should wait until you feel better to get the flu shot.
Why Should I Get a Flu Shot Every Year?
Every year the flu virus changes so the vaccine needs to change too. This is why getting your flu shot every year offers better protection. Getting a flu shot may not totally prevent the disease, but it can lessen its effects and minimize your chances of getting seriously ill and being hospitalized.
How to Get the Flu Shot
During Your Next Clinic Visit
If you already have an in-person appointment scheduled with your primary care provider or specialist, we'll offer you the flu shot while you're here. Here's what we're doing to keep you safe when you come in for care.
In-Person Flu Shot Appointment
Patients can make an in-clinic appointment for a flu shot. Please call your clinic today to make an appointment. Here's what we're doing to keep you safe when you come in for care.
2021 Flu and Booster Vaccine Clinics
San Mateo Medical Center
222 W. 39th Ave, 2nd Floor
4:30 p.m. – 7:00 p.m.

Wednesday, November 3
Wednesday, November 10
Wednesday, November 17
Wednesday, November 24