Skilled Nursing Care (1A)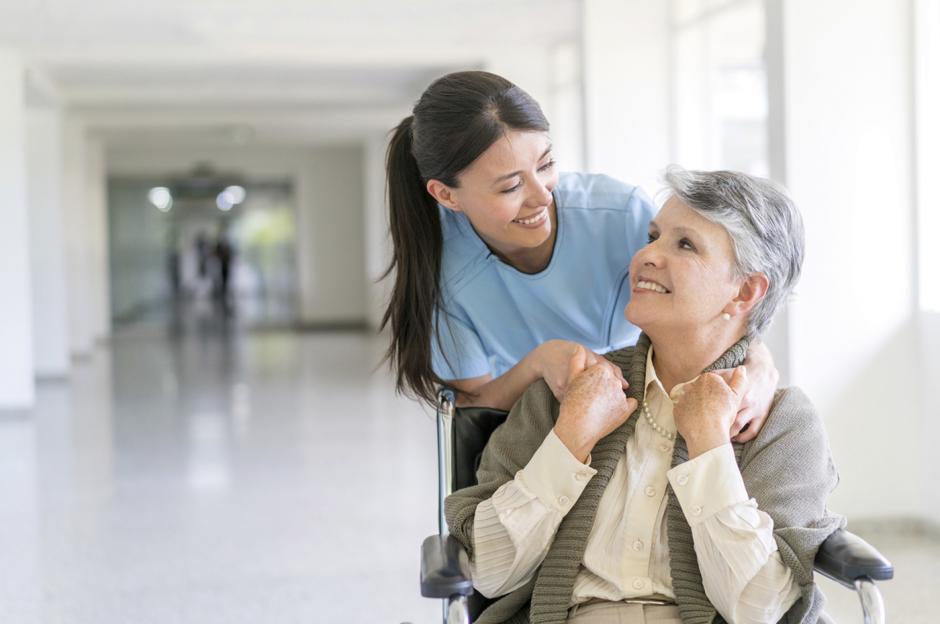 Updated November 2022
Please note that visiting rules are subject to change as needed. Please check back frequently for updates. Your can read the California Health Officer's Order here.
VISITING HOURS:
Monday – Friday: 10AM to 8PM
Saturday – Sunday: 10AM to 4PM

Scheduling your visit in advance helps our staff be prepared and available to help when you arrive. If you would like to schedule your visit or speak to a patient, please call (650) 573-3678.
Who Can Visit
Do not visit if you are sick — please come back when you no longer have symptoms. We are happy to arrange a phone or video visit for you.
Masks are strongly recommended even if you are fully vaccinated.

A maximum of two (2) visitors per patient is suggested to visit at one time. Exceptions must be approved by nursing in advance to find a safe space for the visit.
Visitors (including children over age 2) must follow all rules at all times when inside the hospital.

When You Enter the Hospital
Please check-in with a greeter at the entrance when you walk in. They will direct you to the nursing unit.
» Greeters will be wearing a white collared shirt and gray vest.
Masks are available upon request at the entrances. If you are asked to wear a mask for any reason, please keep it on during your visit.
Wash your hands using alcohol-based hand rub.

When You Enter the Skilled Nursing Unit (1A)
Clean your hands with provided hand rub before entering the unit.
You are strongly recommended to take an antigen test prior to entering the unit. We will help with the instructions, but you will do your own test. If you don't have an antigen test kit, we will be able to provide one for you to use before entering.

If your antigen test is negative, you can visit.
If your antigen test is positive, you cannot visit on the unit to keep your loved one and others safe. We will help arrange a phone or video visit instead.

Sign in on the visitation log (print name, phone number, and time of visit, including the time you leave)

While You're Visiting
Keep your mask on at all times.
Staff will check frequently to make sure infection control and safety policies are followed during your visit.

When You Leave
Sign out on the visitation log, wash hands again with hand rub (or soap and water if they are visibly soiled.)

Patients Under Quarantine or In Isolation
If the patient you are visiting is in quarantine or isolation, you must wear the personal protective equipment (PPE) we provide.
​We will explain the exposure risks and show you how to put on the PPE, and how to take it off safely when your visit is over. It is very important to follow the instructions closely to stay safe.

Additional Information
Staff will clean and disinfect the visitation area after each visit.
Visitors who do not follow the visitation rules will be asked to leave and/or may not be allowed to visit.

Handouts

Visiting Rules SNF 1A, November 2022
Visitor rules for other areas of the hospital and clinics.
SKILLED NURSING SERVICES
We offer specialized care and support so our patients can be independent and safe. Our skilled nursing unit offers the following services:
Skilled nursing care
Medical care
Rehabilitation
Recreation therapy
Social services
Meals
Laundry services
Housekeeping
San Mateo Medical Center also oversees the operation of Burlingame Long Term Care.