Skilled Nursing Care (1A)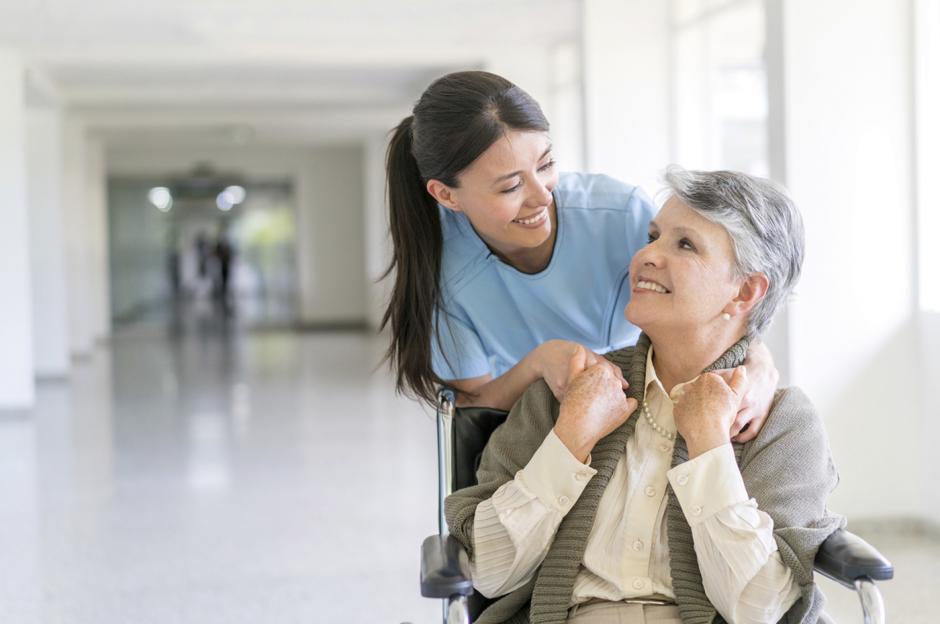 Updated July 2022
To speak to a patient: call (650) 573-3678.
Please note that visiting rules are subject to change as needed. Please check back frequently for updates. Your can read the California Health Officer's Order here.
When You Arrive at the Hospital
Visitors must be fully vaccinated against COVID-19 to have an indoor visit.

Visitors my show their ID and proof of COVID-19 vaccination at the hospital entrances AND at the entrance to the visitation area. (Fully vaccinated" for COVID-19 means two weeks or more after receiving the second dose of a 2-dose vaccine.)

Visitors must show proof of a negative PCR COVID-19 test taken within 48 hours must be provided before each visit.

If you do not have a PCR test result, bring bring an antigen (at home) test kit with you and take it in front of one of our nurses. If you don't have an antigen test, we may be able to provide one. If your test result is positive for COVID-19, you will not be able to visit. We will help you with a phone or video visit.

If patient is in critical condition: visitors will be allowed without the vaccination and testing requirements, but must follow the unit's infection control protocols.

All visitors will be screened for COVID-19 symptoms and close contact with COVID-19 in the last 10 days.

Visitors must wear a well-fitted mask covering their mouth and nose at all times while inside. Masks must be surgical grade or higher (not cloth).

Visitors must clean their hands with alcohol-based hand rub before entering the hospital AND before entering the visitation area.

Visitors must sign in AND our of our visitation log.
While You're Visiting
A maximum of two (2) visitors per resident at a time is allowed.
Staff will regularly check in to make sure infection control and safety guidelines are followed during the visit.
Children are allowed to visit if able to follow all infection control policies.
Patients Under Quarantine or In Isolation
Visitors must use personal protective equipment (PPE), as provided and instructed by staff.
Visitors will be informed of their risks of exposure.
Additional Information
Cleaning AND disinfecting of the visitation area will be done by San Mateo Medical Center staff after each visit.
Visitors who do not follow the Visitation Rules will be asked to leave and/or may not be permitted to visit.
Handouts

Visiting Rules SNF 1A, July 2022
Reglas De Las Visitas Para SNF 1A, Julio 2022
Visitor rules for other areas of the hospital and clinics.
SKILLED NURSING SERVICES
We offer specialized care and support so our patients can be independent and safe. Our skilled nursing unit offers the following services:
Skilled nursing care
Medical care
Rehabilitation
Recreation therapy
Social services
Meals
Laundry services
Housekeeping
San Mateo Medical Center also oversees the operation of Burlingame Long Term Care.