My Health SMMC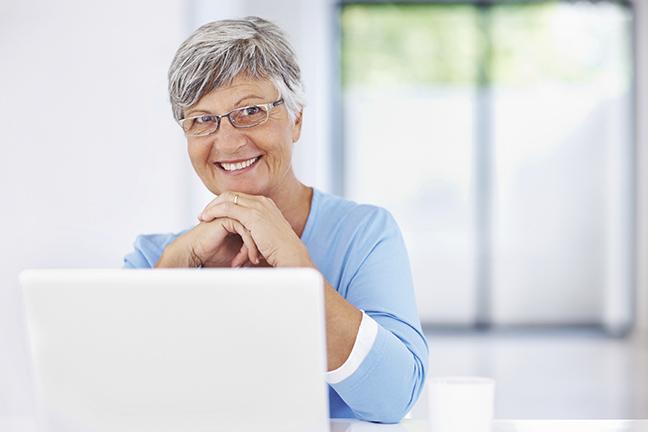 Welcome to MyHealthSMMC, San Mateo Medical Center's secure, online patient portal.
Get MyHealthSMMC on your phone!
The healow app is a secure and easy way to access your patient portal. It's available on the App Store and Google Play. Search for "healow." Download the free app and use practice code IGEEAA.
Questions and Answers about MyHealthSMMC
How Do I Sign Up for MyHealthSMMC?
It's easy to sign up! Tell the registration staff you want to sign up and instructions on how to login will be e-mailed to you.
Does it Matter What E-mail Address I Provide?
Yes! A temporary password will be sent to the e-mail address you provide. Anyone who has access to that e-mail account will see your temporary password. The first time you log in, you will create your own password that you can keep private.
Is MyHealthSMMC Secure?
Yes! Because you create a password only you know, your health information is private and secure.
What if I forget My Password?
If you forget your password, you can click on the "trouble logging in?" link from the login window and follow the steps. You will get an e-mail with a link to reset your password.
Where can I log into MyHeathSMMC?
You can login using any device with internet access, including your computer or phone. You can also download the healow app from the App Store or Google Play. Use practice code IGEEAA.
Who can I call if I have problems logging on?
For technical support, call 650-372-8576.
What can I see and do on MyHealthSMMC?
Personal health summary
Medication list
Allergy list
Outpatient lab results*
Radiology results*
Request an appointment (some doctors only)
Request a medication refill (some doctors only)
*Some lab and radiology results will not show in your portal until you talk to your provider.
How long does it take for lab and radiology results to show up?
The results of most lab tests ordered during your visit will be available to you in MyHealthSMMC as soon as they are ready. This means you may see a result before your provider has a chance to review it. If you see "Not yet reviewed by provider," please wait for your provider or clinical team to review the results (about 3-5 business days).
If you do not use MyHealthSMMC, you will receive a call from your care team if changes are needed to your care plan.
Can I make an appointment?
For some primary care providers, you can request an appointment. We are expanding this option to all providers. If your care team doesn't have this option now, it's coming soon!
Can I request a medication refill?
The best way to request a medication refill is at the pharmacy. The pharmacy will send your request directly to your provider. If the pharmacy cannot send the request, or they ask you to contact your provider directly, you can make that request through the portal.
If your care team doesn't have this option now, it's coming soon!