Proof of Vaccination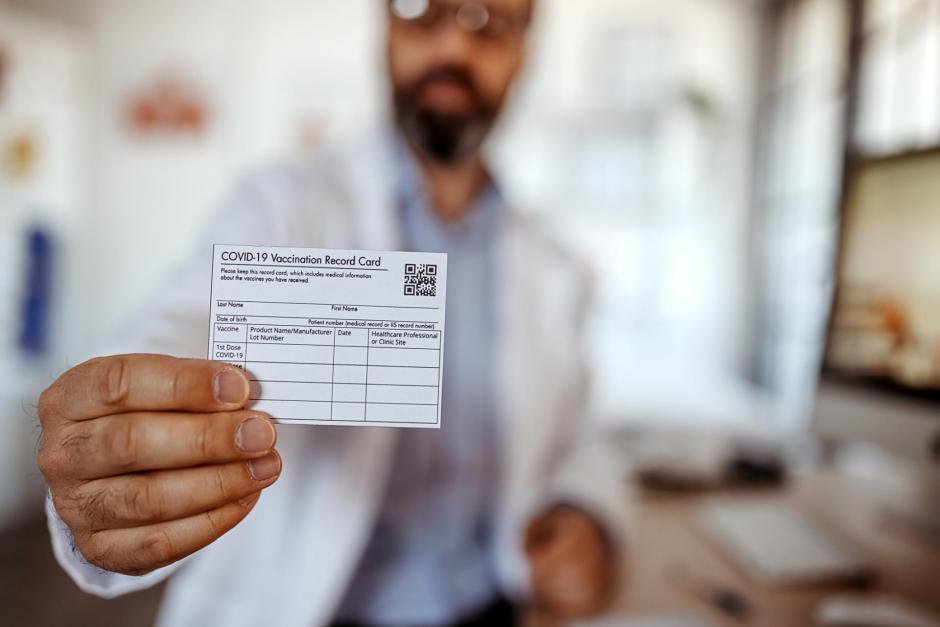 Para leer esta información en español, haga clic en el botón blanco "language" ubicado arriba.
The State of California recently announced a digital COVID-19 Vaccine Record portal, which draws records from California's immunization system (CAIR). To receive digital proof of your vaccination, visit https://myvaccinerecord.cdph.ca.gov/ and follow the instructions:
Enter your name, date of birth, and an email or mobile phone number associated with your vaccination record.
Create a four-digit PIN.
If the information you submitted matches the official record, you will receive a text or email with a link to your digital COVID-19 vaccine record.
Using the email or text you receive, enter your PIN to view your record.
If you have any issues or questions, please contact the COVID-19 Hot Line at 833-422-4255.