Food is Foundational
San Mateo Medical Center receives quality award for innovation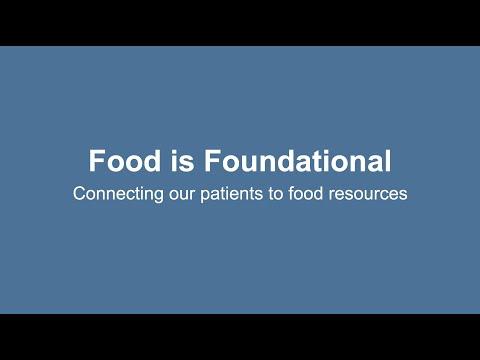 San Mateo Medical Center was awarded the Quality Leaders Award for Innovation from California Health Care Safety Net Institute (SNI) and the California Association of Public Hospitals and Health Systems (CAPH)!
During the height of the COVID-19 pandemic, we saw an increase of patients reporting food insecurity. In addition to organizing on-site pick up and home delivery of food boxes, we launched a strategic initiative to better identify food insecurity needs and connect patients with nutritious food resources. We standardized workflows to screen every patient for food insecurity and developed a QR based technology for referrals in partnership with Second Harvest Food Bank. Other key components include warm hand-offs to social workers for real-time support, new processes in the electronic health record, and weekly food box delivery coordinated by the San Mateo County Health Foundation and Samaritan House.
We are so honored to receive this award and are proud of the team at Fair Oaks Health Center who designed and piloted the partnership and program before spreading it to other clinics. We also are grateful to our community partners who help us connect patients to the food resources they need to live their healthiest life.