Covid-19 Vaccine and Booster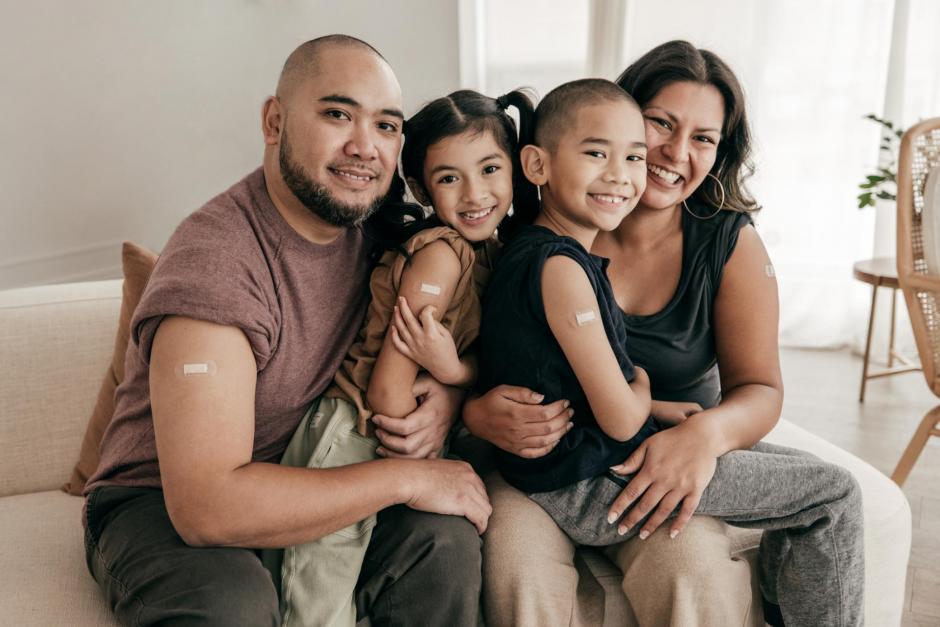 Para leer esta información en español, haga clic en el botón blanco "select language" ubicado arriba.
COVID-19 vaccinations and boosters are now available at convenient times and in many locations throughout San Mateo County, including your local San Mateo Medical Center clinic.
Our doctors recommend all patients age 6 months and older get vaccinated and boosted as soon as they are eligible, even if you've already had COVID-19. Vaccination helps prevent serious illness and death.
Read more about the safety of the vaccine, and review the Emergency Use Authorizations (EUA).
Get vaccinated and boosted at your clinic
Call: (650) 372-3200 to make an appointment.
Hours: Monday – Friday, 8:30 AM - 4:30 PM
***2nd boosters are now available for those who are immunocompromised and everyone 50 years old and older.
Community vaccine and booster clinics
Sign up on MyTurn or call 1-833-422-4255.
Go to San Mateo County Health for a list of free walk-up clinics.
Proof of vaccination
When you get the COVID-19 vaccine, we will ask for your cell phone number and email address. This information will make it easy to get a digital version of your vaccine record when you need it. A digital vaccine record makes it easy to prove your vaccine status if you lose your paper vaccine card.

You are not required to give us this information. But, if we don't have it, it may be hard get your digital vaccine record in the future. Any information you provide will be kept confidential and be part of your health record.
Get proof of vaccination through the state's website.
Need a ride to your vaccine appointment?
SamTrans will provide free bus rides on existing service to COVID-19 vaccination sites for people living or working within San Mateo County. Read more here.
Health Plan of San Mateo (HSPM) offers a transportation benefit to members. To schedule a ride, Medi-Cal members should call 1-844-856-4389, and CareAdvantage members should call 1-877-356-1080.
Another option is Redi-Wheels. Call 650-482-9360.