Prenatal to Three Program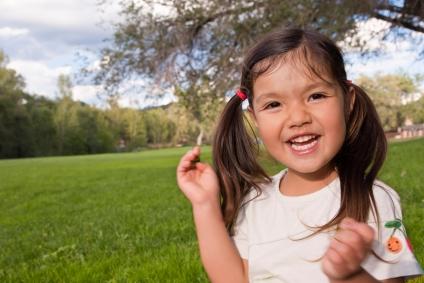 The Prenatal-to-Three Program is a collaboration of agencies and individuals working to provide information, support, and care for families of pregnant women and children to age five who receive Medi-Cal services in San Mateo County.
Pre to 3 has three goals:
Building parenting skills and confidence
Facilitating early identification and treatment of potential problems
Improving access to the health care system
Services
Pre-to-Three's multi-disciplinary health team offers a variety of services, including:
Home Visiting/Case Management
Services include health screenings and linkages to resources/services, information on growth and development, referrals to recovery programs related to drug, alcohol and tobacco use and nutrition counseling, parenting classes and drop-in support groups.
Healthy Moms, Healthy Children Programs: Nutrition
The Registered Dietitian is an International Board Certified Lactation Consultant and provides home visits/case management. Upon referral and client approval, the Registered Dietitian will provide in-home nutrition/breastfeeding assessment and linkages to providers and resources throughout the County.
Substance Abuse/Recovery Support
The Perinatal Addiction Outreach Team (PAOT) is a home visiting team of social workers and community workers providing a comprehensive range of case management services, education on child development, parenting, and chemical dependency, developmental screenings, advocacy and supportive counseling to pregnant and/or parenting women identified to be at risk for substance use. PAOT works with clients at any point along the continuum from denial through treatment and recovery. Download brochure
Psychiatric Treatment
The Women's Wellness Medication Clinic is designed to help women manage their psychiatric illness (depression, anxiety, post-partum depression, psychosis) during their pregnancy and their postpartum period through medication support and education. Patients are seen throughout their pregnancy and during their breastfeeding period.
Touchpoints Parent Support Groups
The first years are forever! Bring your babies and children up to age 5 to read, play games, and to learn and share about your child's health and development, nutrition, community resources, and more. Download schedule
Parenting Education Classes
Strengthening Multi-Ethnic Families and Communities: A Violence Prevention Training Program
English Spanish
14-week course focuses on:
Building a positive parent-child relationship
Learning the importance of culture in the family
Teaching positive discipline
Involving family and community in rearing children
Creating a healthy family environment
Teaching Parenting the Positive Discipline Way
English Spanish
8-week course focuses on:
Parenting the positive discipline way
Teaching children not what to think but how to think
Building strengths, not weaknesses
Win cooperation at home and at school
Who is Eligible
Eligibility Requirements for Home Visiting Programs:
San Mateo County resident
Eligible for Medi-Cal (mother or child)
Pregnant woman or mother of child ages 0-5
Newborn child, or child up to age five if born outside San Mateo County
Uninsured women or children under age five who are uninsured and ineligible for Medi-Cal but meet the following conditions:

Pregnant women with mental health and/or alcohol and drug problems
Parent with mental health and/or alcohol and drug problems who has a child ages 0-5
Child under age five with mental health problems
Eligibility Requirements for Touchpoints Groups and Parenting Program:
San Mateo County resident
Parent or caregiver with children ages 0-5
How to Apply
Call (650) 573-2501
Area Served
San Mateo County
Fees Charged
Home Visiting Programs – None for Medi-Cal eligible parents or caregivers
Touchpoints Groups and Parenting Program – None