New Coronavirus (COVID-19)
What You Need to Know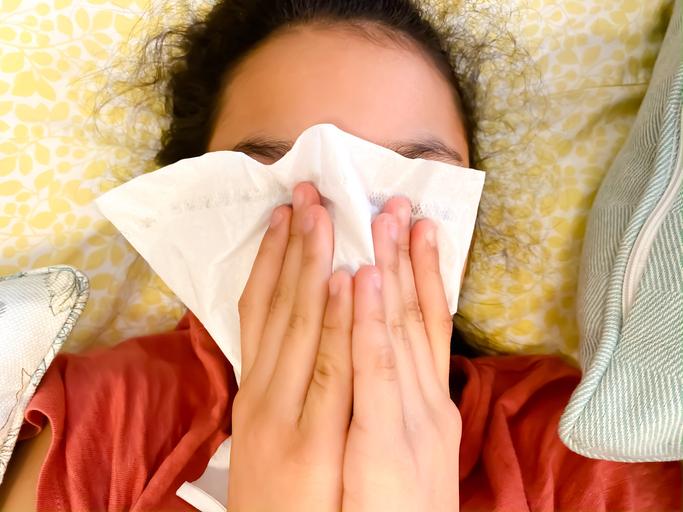 We Are Here for You
Your health is our number one priority. We want to be sure you have access to the care you need, when you need it. We continue to provide care in our emergency department. Most of our non-urgent services are open as well, including rehabilitation services. We are preparing to safely reopen important preventative services like colonoscopies and mammography.
In our clinics, we are now offering phone and video visits. We've also started providing some services curbside while you stay in your car. Some visits need to be in person and we have taken extra steps to be sure you are safe when you come for your appointment. If you have an appointment at one of our clinics, here's how to prepare for your visit.
Our Safety Measures
Everyone who enters the building is asked to clean their hands and is given a mask. For everyone's safety, please wear the mask at all times while you are in the building.
At the door, staff and patients are asked about their symptoms. We also will take your temperature. If a patient has a temperature, we will let their care team know. If a staff person has a temperature, we send them home so they can get well.
Patients are asked to come alone. If you need help at your appointment, please only bring one person with you.
In addition to a mask, staff may be wearing goggles, safety glasses, face shields, gloves, or gowns. They are wearing those items because they have to get close to people who may be sick. Other staff who only wear masks are staying six feet away from others, or they may be behind glass while they help you.
We are cleaning and disinfecting spaces frequently, including exam rooms, bathrooms, waiting areas, and hand rails.
There are hand sanitizer stations throughout our facilities. We encourage you to clean your hands often.

Important Updates
We are open to provide care!

Many routine visits can be done by phone. How to prepare for your clinic visit.
If your appointment is in person, please come alone or limit the number of people who come with you.
Elective procedures and treatments may be postponed.
Our group meetings and classes may now be available online. Please call your doctor's office to check.
If you have not heard from us and have questions about an appointment, please contact your primary care clinic or location of services.

COVID-19 (Coronavirus) testing is not available on request.
Due to limited testing supplies, San Mateo Medical Center only tests patients who meet specific criteria or are admitted to the hospital. If you are sent home without a test, but would like to be tested, there are some locations you can try. Please call to verify testing location and cost before going. Most locations require an appointment. You can find the most up-to-date testing information here. If you've tested positive and are interested in participating in treatment and research studies call 650-721-9316 or send an email to treatcovid@stanford.edu.
We are currently screening everyone at the entrances to our clinics and hospital. You will be given a mask to wear. Please wear it while you are here. It will prevent spreading germs to other people.
To protect the health of our patients and employees, we are currently not allowing visitors to our hospital.

Common Questions
What can I do to protect myself from getting COVID-19?
Wash your hands often with soap and water for 20 seconds or use hand sanitizer.
Wear a face covering that covers both your nose and mouth, and don't touch your face.
Avoid those who are sick, when possible.
If you cough or sneeze, cover your mouth or nose with a tissue or your bent elbow, then immediately wash your hands.
Avoid crowds and stay 6 feet away from people when in public.
What are the symptoms of COVID-19?
Patients with COVID-19, caused by the coronavirus, have mild to severe symptoms that can include fever, cough, and/or shortness of breath.
What should I do if I have COVID-19 symptoms?
Stay home, except to get medical care.
Call your primary care clinic if your symptoms worsen, you are a senior, or you have other health conditions.
Should I wear a mask? Should my child?
Masks or face coverings that cover your nose and mouth are required for anyone entering our facilities. We will provide a mask, if needed. Children under the age of two should not wear a mask.
Should I go to the Emergency Room?
If you are having a medical emergency, you should call 911. Our emergency room is open and safe for anyone seeking emergency care.

If you have mild respiratory symptoms and suspect you have COVID-19, please call you primary care clinic first. Older adults and those with serious chronic medical conditions like heart disease, diabetes, or lung disease should seek care early when experiencing respiratory symptoms.
Is San Mateo Medical Center prepared to treat COVID-19 patients?
We are following the guidance from the CDC and our public health division. We are prepared with staff, supplies, and equipment to identify, isolate, and treat any patients who seek care at our facilities.
Our staff may be wearing masks, gloves, gowns, and goggles or face shields because they need to get close to patients with symptoms to examine them.
Where can I get more information about coronavirus and COVID-19?
Up-to-date information is available on the San Mateo County Health website.