AAS COVID Vaccine Outreach
Help with Scheduling Appointments and Transportation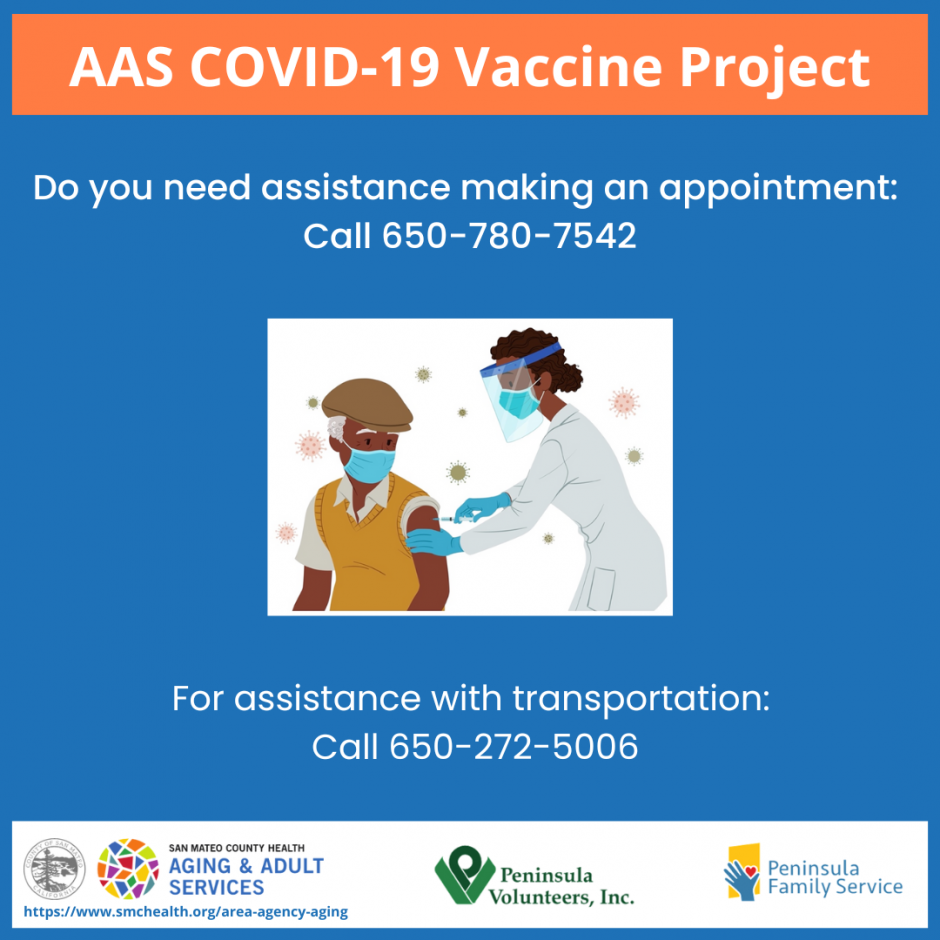 The California Department of Aging has funded Aging and Adult Services, until September 30th, to assist those 18 years and over with a disability and those 60 years and over to receive their initial COVID vaccine or booster.
If you need assistance in scheduling an appointment, call Peninsula Family Service at 650-780-7542.
If you need transportation to get to your vaccine/booster appointment, even if you don't use Peninsula Family Service to schedule your appointment, call Peninsula Volunteers, Inc. at 650-272-5006.