Sign up for Affordable Health Coverage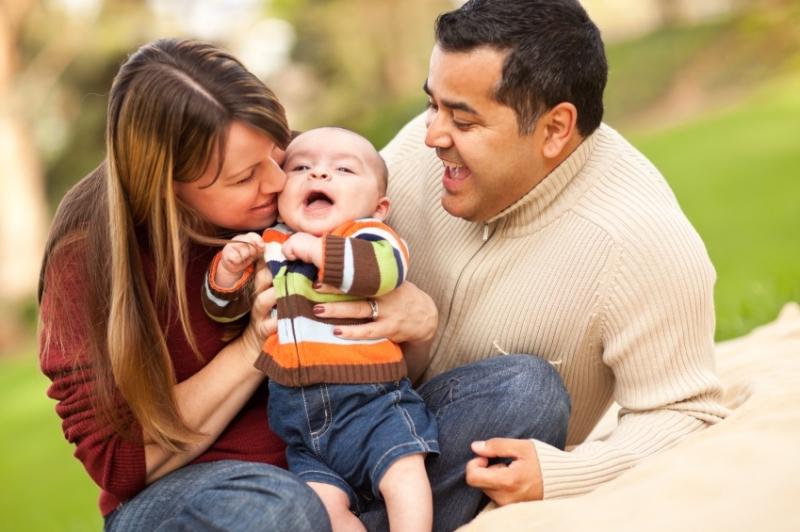 Sign up today! January 31, 2018 is the deadline to sign up and get subsidies through Covered CA.
Call (650) 616-2002 for free, confidential, in-person health insurance help. 
Enrollment counselors are available to help you. You can also make an appointment to talk to a local specialist. 
Insurance keeps you healthy and financially covered when you need it most. Most people who are uninsured are unaware they qualify for low or no-cost health coverage. 
Visit smcgov.org/HealthCoveragefor more information about enrolling in health coverage in San Mateo County.
You can apply online or on the phone:
Frequently Asked Questions & Resources
How do I enroll?
You should enroll if you do not have health coverage through your job or a government program, such as Medicare, MediCal or the County's ACE program. Apply for coverage and avoid having to pay another federal tax penalty, which will increase this year. 
Here's a list of ways to enroll:
Call and get help to select a plan and enroll
County Health Coverage Unit: 650-616-2002
County Human Services Agency: 1-800-223-8383
Covered California: 1-800-300-1506; Spanish speakers: 1-800-300-0213
We offer free, in-person application help. Call us at 650-616-2002 or check back for more information on times and locations. All information shared in health insurance applications is confidential.
Who is eligible for financial help?
Most people qualify for financial help but don't know it. Do you earn less than $48,240 or your family of 4 earn less than $98,400? Don't leave money on the table! 
Are health coverage programs available for everyone?
Health insurance is available regardless of immigration status, through a combination of Federal, State, and County programs. Call 650-616-2002 and enrollment counselors are available to talk through the best cost and coverage with each plan and find the right one for each person and family. 
What health plans are available?
For San Mateo County residents with incomes above the limits for Medi-Cal, insurers available in 2018 include Kaiser, Blue Shield, Chinese Community Health Plan, and Health Net. Many residents are eligible for significant tax credits through Covered California to help pay the cost of these insurance plans. Due to larger tax credits, nearly four out of five people will see their monthly premiums stay the same or decrease. People can visit Covered California's  Shop and Compare tool to review options for affordable health coverage. 
Medi-Cal, California's free health insurance available to those with low incomes, takes applications year-round. Children in low income families are eligible for Medi-Cal regardless of their immigration status.
San Mateo County Health System also provides free and low-cost health coverage programs for people who are low income and do not qualify for Medi-Cal or tax credits through Covered California. This includes working families and immigrants regardless of immigration status. Call us 650-616-2002.
When will coverage begin after I enroll?
Those who enroll between December 23, 2017 through January 15, 2018 will see coverage starting February 1, 2018.
If you enroll between January 16-31, 2018, you will see coverage starting March 1, 2018. 
The last day to enroll in affordable health coverage for 2018 (unless you fall under special enrollment) is January 31, 2018.
Already have health insurance?
If you currently have a health plan, look for a renewal notice in the mail. Health plans must be renewed annually. Help by getting the word out to your friends, neighbors, or the people you work with or see day to day. Everyone deserves the care to help stay healthy and have peace of mind that you and your family are covered for when you may need it the most.
Are you a small business?
If you are a small business, visit coveredca.com/small-business. Help make sure your employees know how to gain health insurance and the enrollment deadlines by giving them our flyers.
More Information from Covered California
For health insurance plans offered by Covered California, you must enroll during open enrollment, unless you have a qualifying life event, such as losing a job, the death of a spouse, or birth of a child. You may also be eligible for Medi-Cal, where enrollment is available year-round.
Most people must have health coverage or pay a fee called the individual shared responsibility payment. Some people may qualify for an exemption to this fee and not have to pay.
It's important to remember that paying the fee doesn't mean you have health insurance coverage and you will be responsible for 100% of the cost of your medical care.
Under the Affordable Care Act:
No one can be turned away for a "pre-existing" health condition
More people earning low incomes now qualify for Medi-Cal
Many people who do not get coverage through their employer are eligible for tax credits that reduce the cost of private health insurance plans
Where can I enroll in-person in San Mateo County?
North County​
Human Services Agency 
271 92nd St., Daly City
M-F 8am–5pm
(650) 301-8400
Spanish, English
Daly City Clinic 
380 90th St., Daly City
M, W, F 8:30am–5pm
(650) 616-2002
Cantonese, Mandarin, Spanish, English
Healthways
901 Campus Dr., St. 209, Daly City
M, W, F 10am-4pm; Tues 10am-3pm; Thu by appt. only
(650) 746-3316
Tagalog, English
Human Services Agency 
1487 Huntington Ave.
M-F 8am–5pm
(650) 877-5608
Spanish, English
South SF Clinic
306 Spruce St., South San Francisco
M-F 8:30am – 5pm
(650) 616-2002
Spanish, English
YMCA Community Resource Center
1486 Huntington Ave., 1st Fl., South San Francisco
By Appointment Only: M, T, Th, F 8-11am, 1-4pm; Wed 8am-12pm
(650) 276-4101
Spanish, English
Central County
Human Services Agency 
400 Harbor Blvd., Bldg. B, Belmont
M-F 8am–5pm
(650) 802-6470
Spanish, English
San Mateo Medical Center
222 West 39th Ave., West Entrance, 1st Fl., San Mateo
M-F 8am-5pm; 3rd Sat/month 8am-5pm
South County
Human Services Agency 
2415 University Avenue, East Palo Alto
M-F 8am-5pm
(650) 363-4218
Spanish, English
Ravenswood Family Health Center
1807 Bay Road, East Palo Alto
M,W, Th, F 8:30am-4pm; Tues 10am-4pm; 4th Tues/month 1-4pm; 
Sat by appt. only
(650) 330-7416
Spanish, Tongan, English
Human Services Agency 
2500 Middlefield Road, Redwood City
M-F 8am-5pm
(650) 616-2002
Spanish, English
Coastside
Cabrillo School District
498 Kelly Ave., Half Moon Bay
Tue, Thur 9am-6pm; Wed, Fri 8:30am-5pm 
(650) 712-7178
Spanish, English
Coastside Clinic
225 S. Cabrillo Hwy., 100A, Half Moon Bay
Mon 8:30am-5pm
(650) 616-2002
Spanish, English
Puente de la Costa Sur Pescadero Office
620 North Street, Pescadero
By Appointment Only: T, W, Th, F
(650) 879-1691
Spanish, English
Puente de la Costa Sur La Honda Office
8865 La Honda Rd., St. 4, La Honda
Th 2-6pm 
(650) 879-1691
Spanish, English