Planning to park on the SMC Health campus?
Reduced availability, but assisted "stacked" parking will help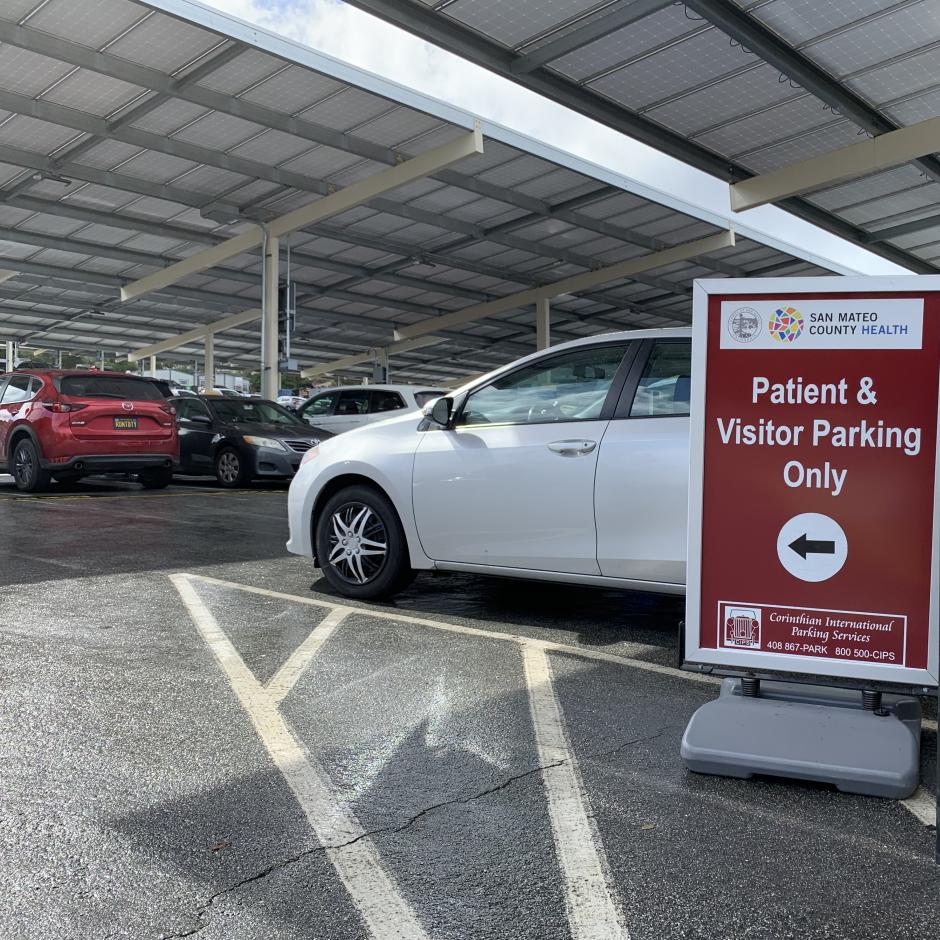 Please note that the San Mateo County Health campus (which includes San Mateo Medical Center) is undergoing a major, multi-year construction project that will transform the campus and ultimately allow us to better serve clients and patients. This may affect you in the following ways:
Reduced availability of parking: Due to construction staging, the number of parking stalls overall has decreased. However, visitors and patients are welcome to use the Visitor/Patient Parking area on a first-come, first-served basis.
"Stacked" parking: Once the regular parking stalls are filled, parking attendants will direct drivers to self-park in a designated aisle. Drivers give car keys to the attendant in exchange for a claim ticket (paper or digital). Once drivers are ready to retrieve their cars, they may call or text the attendant in advance. Or just present the claim ticket to the attendant.
This process is managed by Corinthian International Parking Services and is similar to what happens at other hospitals and health care facilities.
If you have any additional questions, please email HMP2030@smcgov.org. Thank you for your patience and cooperation.