Search: 2019
Results 1 - 10 of 228
Results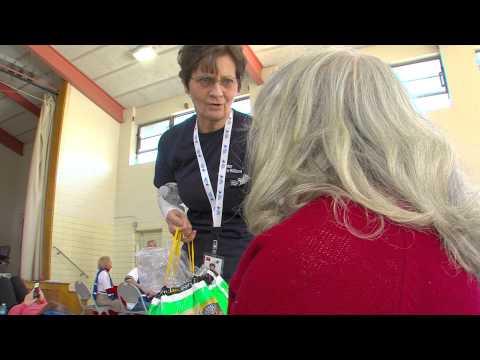 What Is MRC?
The San Mateo County Medical Reserve Corps (SMC MRC) is a volunteer organization that engages medical professionals and support volunteers who want to donate their time and expertise to prepare for and respond to emergencies and promote healthy living throughout the year.
Mission
Our mission is to protect the health, safety, and overall well being of its community members during a public health engagement or emergency response.

The SMC MRC recruits, trains, deploys, and retains volunteer health professionals and support volunteers who contribute their skills and expertise to support Emergency Management Systems already in place.

SMC MRC members can be called upon in the event of a large scale disaster, public health emergency, hospital surge, or to provide medical related support to shelters. The SMC MRC also supports public health with flu clinics, participates in community disaster preparedness drills, staffs first aid stations at community events, provides health screenings at health fairs, and distributes health and emergency preparedness information at local events.
Links and Resources
Click the link to learn more about the California Disaster Healthcare Volunteers Program
Join the SMC MRC Email List
Enter your name and email to receive notifications regarding the San Mateo County Medical Reserve Corps (SMC MRC), and events.