Long Term Care Facility Data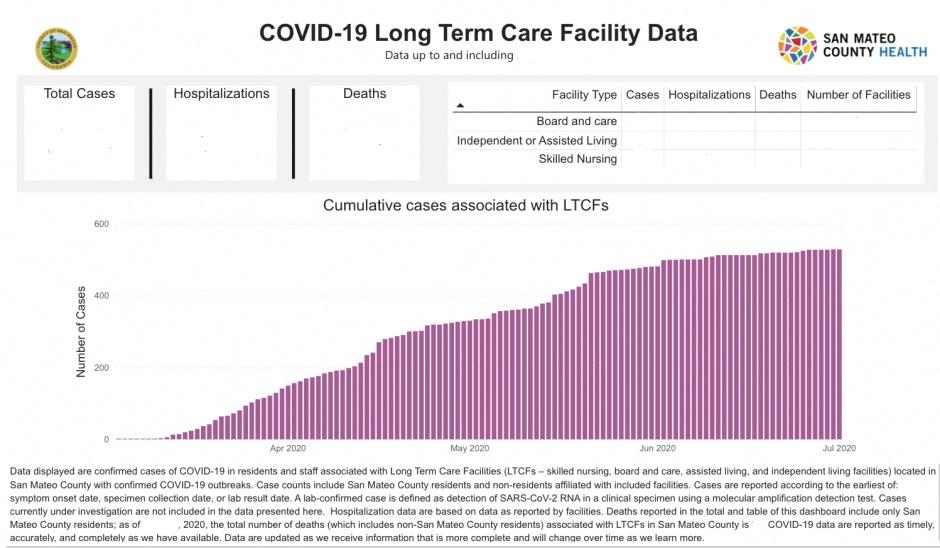 Recent data are incomplete.
This dashboard shows the current total number of COVID-19 cases, hospitalizations and deaths among residents and staff at Long-Term Care Facilities (LTCFs) in San Mateo County. LTCFs include skilled nursing, independent living, assisted living and board and care facilities. Because LTCFs typically serve older individuals with chronic health conditions, residents of LTCFs are at greater risk of severe disease and death from COVID-19.