Equity in Administering Vaccine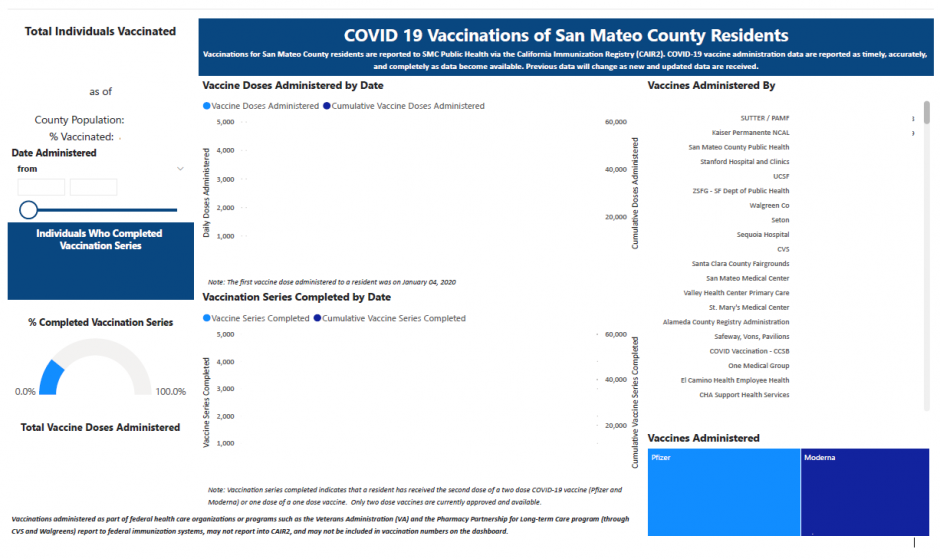 October 14, 2021: San Mateo County Health processed a correction to the vaccination data dashboards that has decreased the number of vaccinated county residents by about 5 percent. Read more about the correction here.
San Mateo County Health strives to achieve an equitable administration of vaccine in which residents living in communities with the greatest exposure to the virus can receive the vaccine as they become eligible. The data help us see the reach of the vaccine among residents living in the census tracts that comprise the Health Equity Quartile, which are the most disadvantaged areas within a county based on the California Healthy Places Index (HPI). Communities in the Health Equity Quartile experience less healthy community conditions such as lower median income, less education completeness, and barriers to accessing health care and need additional resources to address COVID-19 and pre-existing health inequities. We compare the reach in the Health Equity Quartile to the reach of the overall county population age 16+ to identify the communities in which additional focus is necessary. The goal is zero gap between the percentage of Health Equity Quartile 16+ vaccinated and County 16+ vaccinated.