Social Distancing During Coronavirus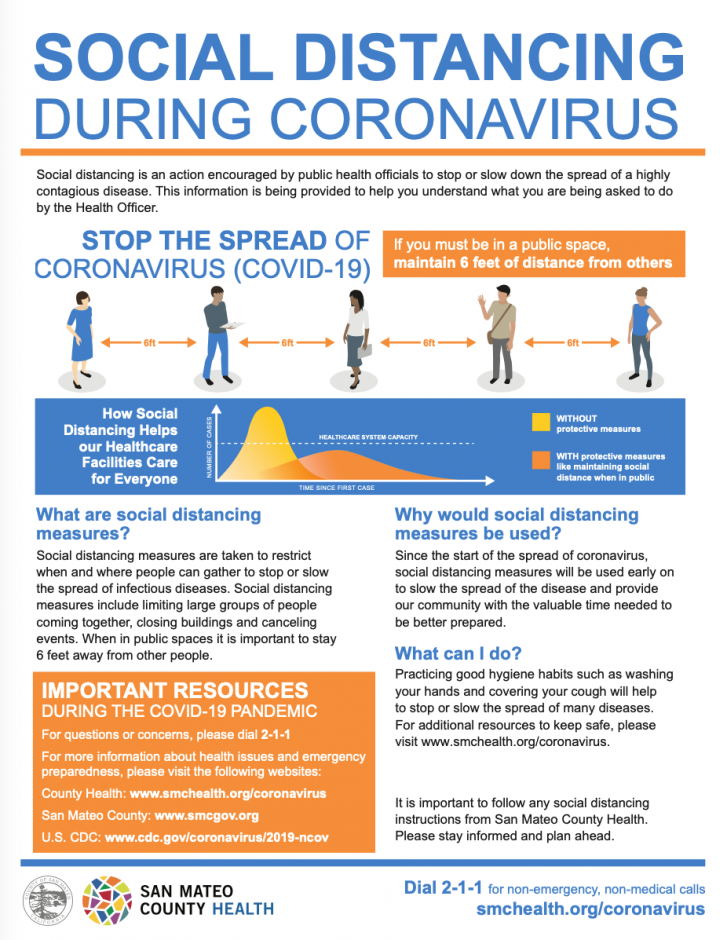 Social distancing is an action encouraged by public health officials to stop or slow down the spread of a highly contagious disease. This information is being provided to help you understand what you are being asked to do by the Health Officer.
This flyer is available in several languages including, English, Spanish, Chinese, Tagalog, and Russian.