Srija Srinivasan
Deputy Chief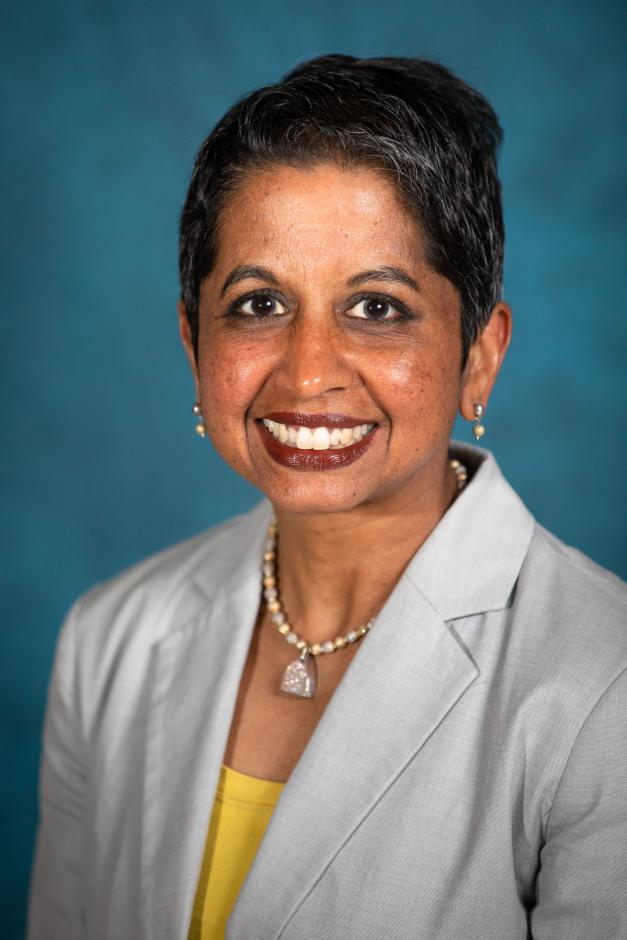 Srija Srinivasan is the deputy chief of San Mateo County Health, supporting the operations of its divisions and programs. Under her leadership, San Mateo County Health has reduced the number of uninsured residents, piloted innovative approaches to health care delivery, prioritized work on the burden of persistent health disparities, and partnered with stakeholders to create more equitable communities.
Srinivasan joined the San Mateo County Health executive team seventeen years ago to direct the newly forming Planning and Policy unit, which was launched to address strategic health issues in partnership with the community.
She has more than twenty-five years' experience in health policy and community health issues and has served in senior roles in the public, nonprofit, and philanthropic sectors.
Srinivasan has a bachelor's degree in human biology and a MBA from Stanford University.
She grew up in Lawrence, Kansas, and is a big fan of University of Kansas Jayhawks basketball. She enjoys early morning runs.