DeAndré James
Chief Operating Officer
San Mateo Medical Center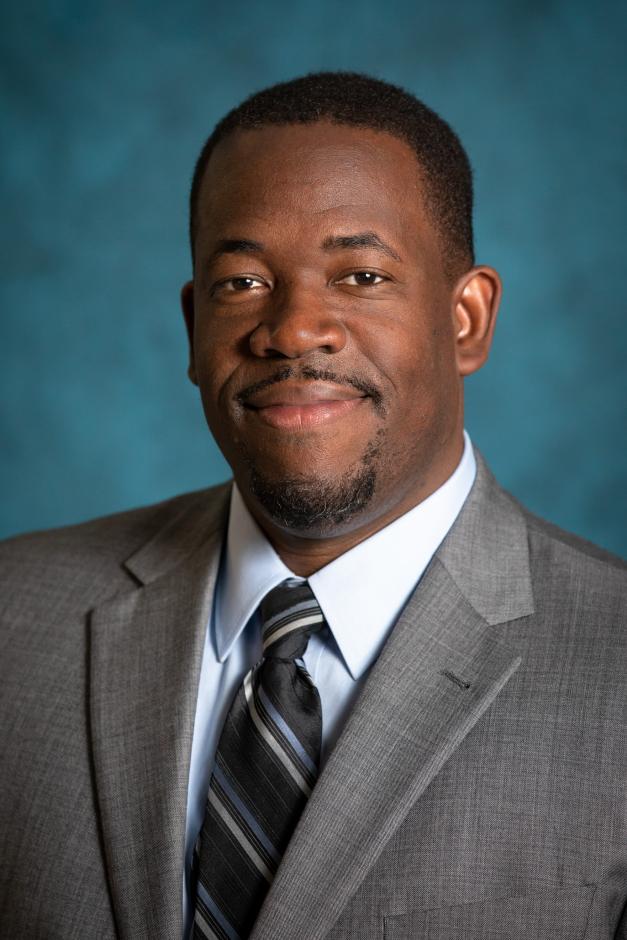 DeAndré James is the chief operating officer for the San Mateo Medical Center, the division of San Mateo County Health that oversees the public hospital and clinics serving the county.
He has been working in health care for over twenty years. Before joining SMMC in 2017, James served as an executive director with the Dignity Health Medical Group–Dominican in Santa Cruz. Before that, he was a regional director of operations for the UP Health System, a specialty-care hospital in Marquette, Michigan. He began his career in the United States Navy as a hospital corpsman, serving as an emergency medical technician, sick-call screener, operating room technician, and urology specialist.
After James received an honorable discharge from the Navy, he earned an undergraduate degree in health care management from Southern Illinois University, Carbondale and a master's degree in health system management from Rush University in Chicago. 
DeAndré James is an avid fan of basketball, baseball, and football. While stationed in Spain, he played on the US Navy's inter-service basketball team, competing against teams from other military bases around Europe (his games against teams from the Army were a highlight). He also played on the Navy's all-star exhibition team against university and professional squads.